I picked up a few goods over the weekend and I just love the way they all look together. Three of these old plates , a beautiful dresser scarf with pretty crochet trim and an old card that says Reward of Merit.I was thinking what a lovely Mother's Day Gift this would make all simply tied with an old piece of seam binding ribbon.
And I promised a picture of my living room , here is one side of it .And on the other side is the tv and my computer desk. Over the window I tacked up a old white belgin linen tablecloth.Five kids and white couches, heck ya! No I am not crazy , the slipcovers can come off and be washed and bleached if needed.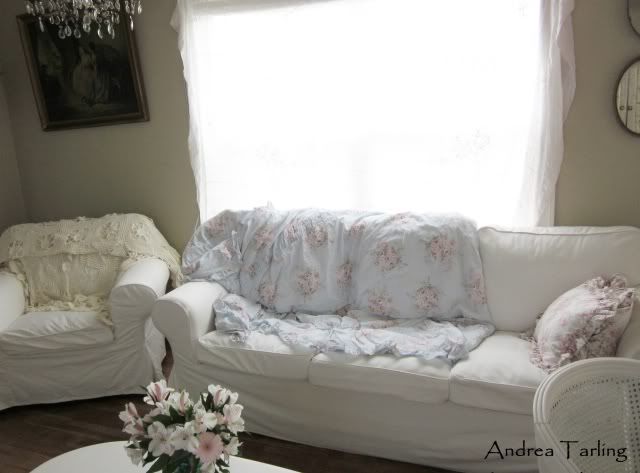 And on my computer desk on the other side of the room ,I added a old floppy flower and seam binding ribbon to a favorite old lampshade of mine.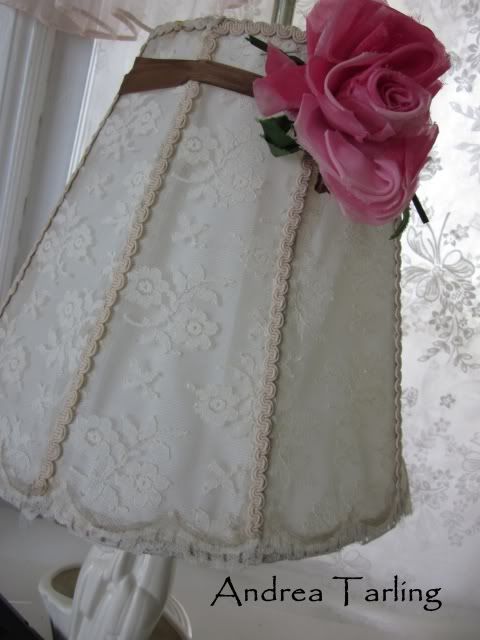 And a few treasures to be insired by ...
Hope you'll also join me for a fun day of creating ! You can read more about it in the post below!
Also wanted to tell you how much I appreciate your comments and friendship , each one is special to me ,That you would take the time out of your day to stop by and say hello!