These are the goods that came home with me ,I can already hardly wait for the next flea in the fall. I was even thinking of being a vendor myself this time.I just love old ticking fabric pillows.They sure don't make them like they used to!
And another doll, a girl can never have too many right??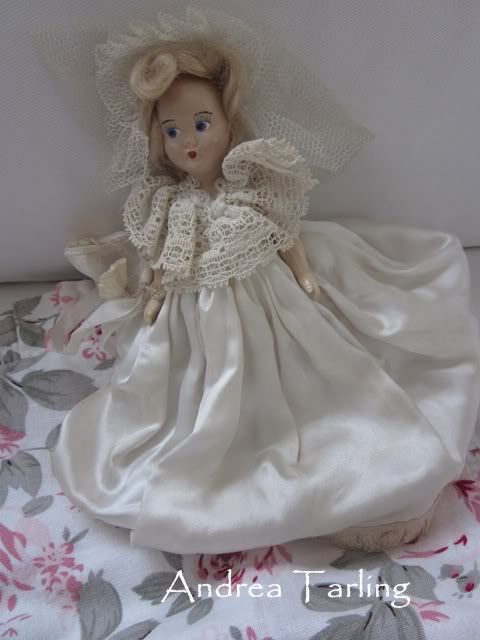 Some tea stained trims ,old keys and watch faces.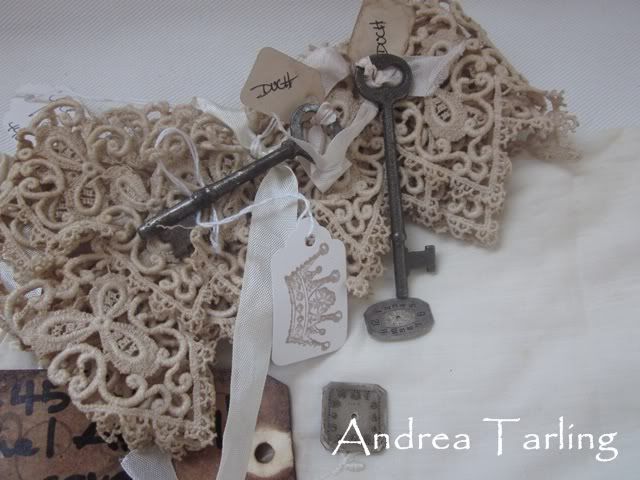 I couldn't resist this old green pom pom trim.
Picked up this cute sack cloth towel to use in the kitchen, not that I have used it yet . Some old heart picks for corsages I make and things.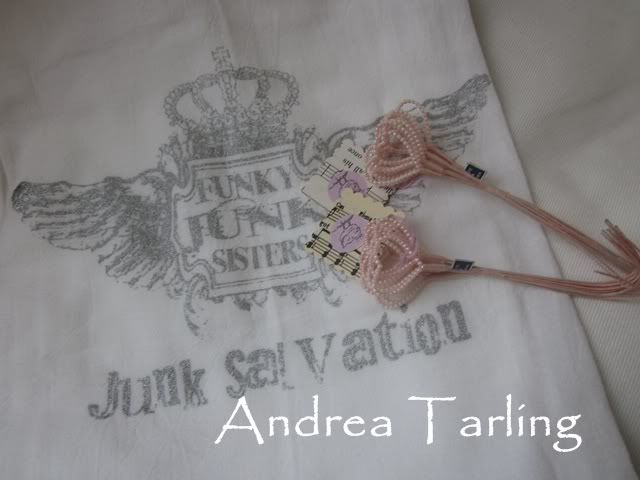 Lots of these, wish I would have bought more!!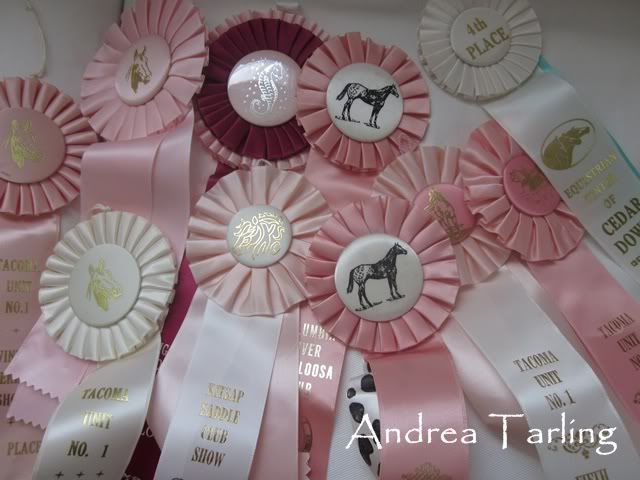 And say hello to the perfect purse from Anthropologie!!! Brand new from a seller who actually lives in the same town as me! It's so nice to meet people who are like you !
I must confess I have a vintage dress and crinoline addiction, found these two at the flea.
I could just look at them all day !
So much so I tossed them all on the couch ,I had them hanging about my room but needed a pretty place to keep them .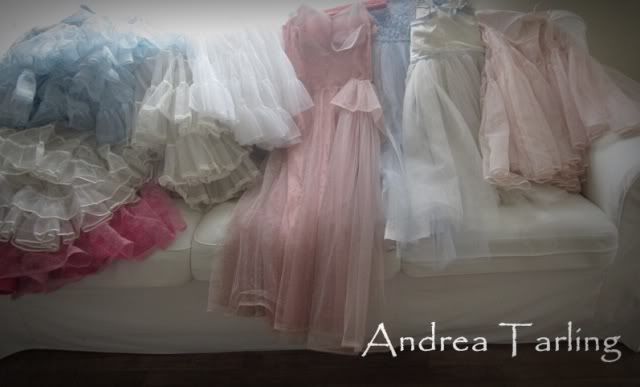 And so here is what I did ! I bought a rack to hang them all on and it is now in my living room.I would have perferred an old rack but this will due for now until I can find one!!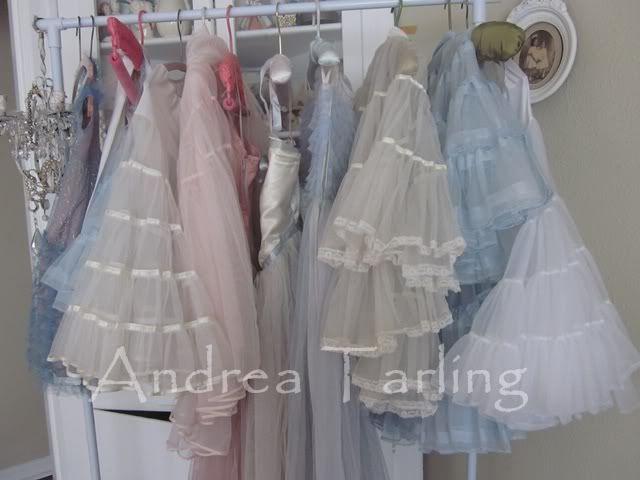 Hope you enjoyed the flea as much as I did! Friday is the big create blog party day! Will have the full list of blogs who will be creating posted friday am or thursday eve!!!