Introducing the Vintage Sue Bonnet Pattern created by me ........This is the cover of the pattern ,the pattern comes with complete clear instructions ...tried and true...doodles of stitches that can be used on your Sue ..such as lazy daisies and border stitches..create this with fabric or paper.I made this cute little laundry day bag with a vintage fabric sue bonnet front and center!!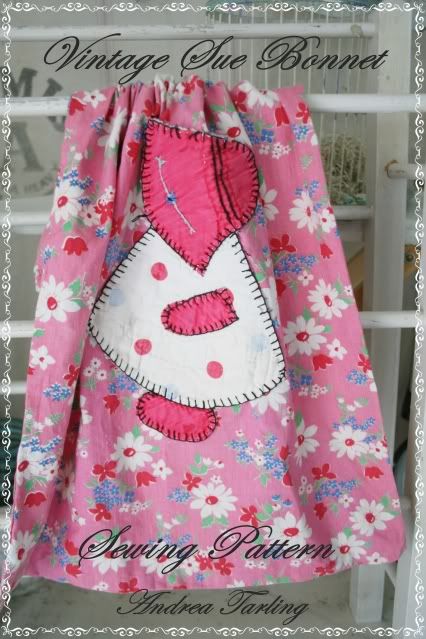 This pattern was
inspired
by this old Sue Bonnet Quilt
MY AUNT
gave me before she passed away ..about 3 years ago now fron skin cancer at age 50. Still so young...She told me it came from North Dakota and was my Uncle's mom's from around 1930's/40's or so .. I will always
treasure
it...Here is my little Gracie who just turned 3 nestled in the blanket.
So here's the
DISH
I will be giving away
01
VINTAGE SUE BONNET SEWING PATTERN
A
FEW
pink
HORSE show
RIBBONS
!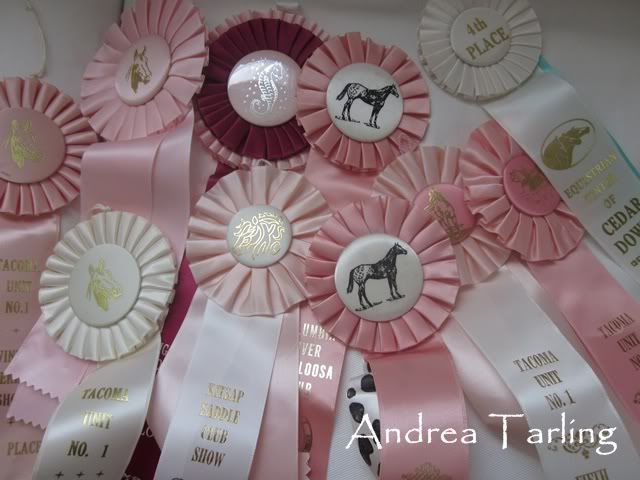 AND something
SPARKLY
,like a few of these
petite
glass ornaments! JUST in time for christmas...I love to tie these on to
PACKAGES!

THE

DETAILS

! post a comment to ENTER!!! ALSO please help me spread the word...... BLOG POST ,twitter,facebook about the giveaway!!! This pattern has been a labor of love and has been tried and TRUE ~Post another comment for an EXTra

ENTRY!!
AND thank you to MY BLOG FRIENDS ..you are all so inspiring!