Maria
hosted a really fun collage swap, here is the one I recieved from
Nina
,who was my partner, I just love how pretty she made it , she also included some pretty flocked paper with a few goodies, like the pretty pincushion, that I just adore that is now my new blog banner ~ So me ! I love it ! Thank you !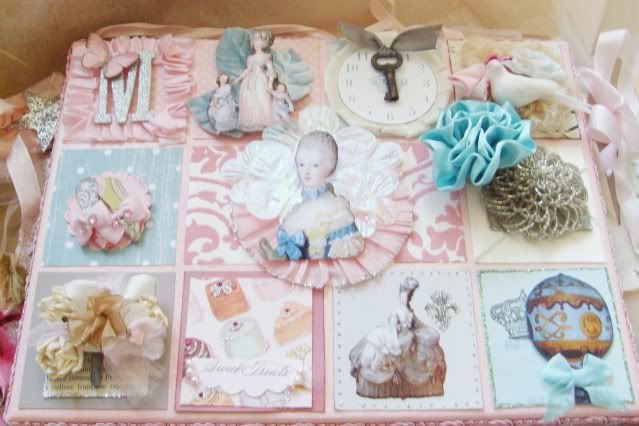 All the little details are really so pretty!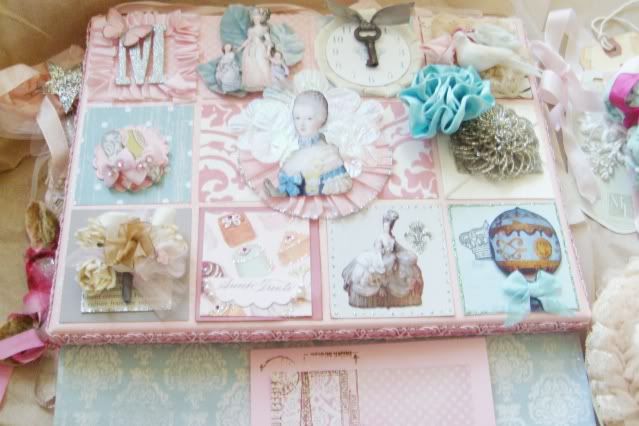 My new pretty treasure . Ahh !!! Photobucket keeps cutting off my photos!
A sneak peak at the one I made for Nina ~ I hope she likes it !
Pretty feminine details..vintage wallpaper, buttons, lace ,glitter,tulle,millinery,velvet,rhinestones..plenty to dream about...........
There were chocolate english bisquits in my box too, but of course I ate them already, they were so yummy~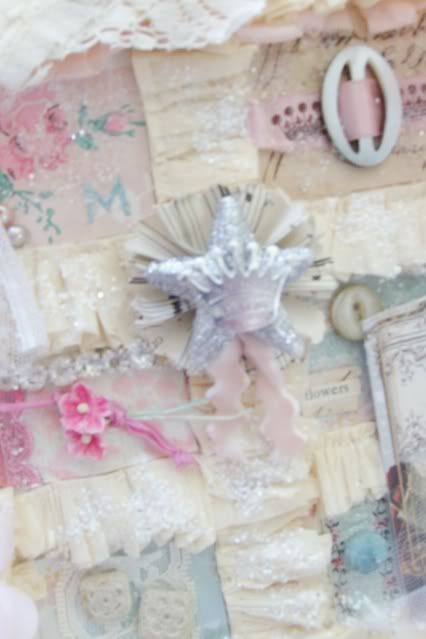 So excited to go yard saling this saturday, found a few little things today ...will take some pictures, I even found some good old christmas goodies, two boxes full for 2.00 !!! You can't beat that, in one of the boxes is an old tabletop christmas tree with a long strand of glass mercury garland, so pretty and hey why not the price was right even if it is May! Well my heart appointment is on the 12th, I am a little nervous. I have been put on heart meds for the last 3 weeks and have been waiting to see the cardilogist with the 12th being the soonest I can get in, after having to get all the referals straightened out.I just want to know whats wrong so my mind can rest ..I have cut a little back on the starbucks but just a little, coffee really does have some good benefits ! I love flickr and would love to know how do you make those cute little collages out of photo's?? I would love to know!! Will post my new finds soon! Hope you have a lovely weekend! xo Andrea