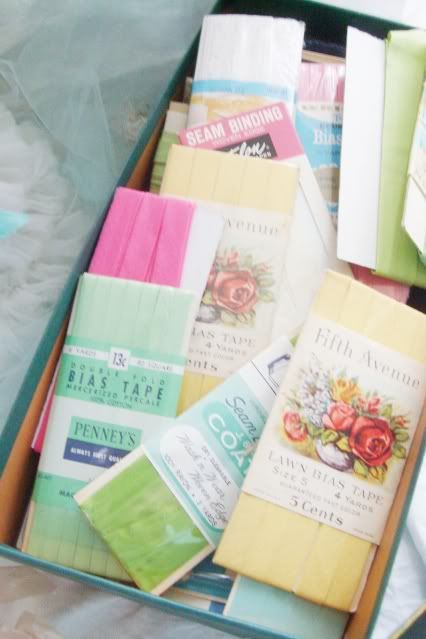 I love it when it spring comes because it means yard sales to me ~ Stopped at a church yard sale on found this whole shoe box full of pretty old seam binding ribbons, and look what was in the box. I found two of these~ One still in the package, aren't these just the prettiest you've ever seen!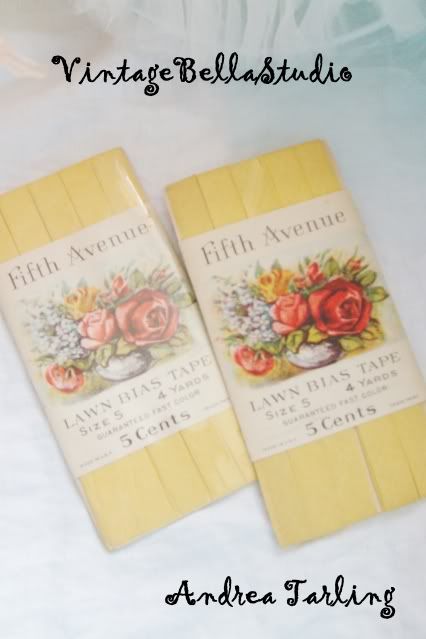 I just love them because I have never seen any this pretty~ And this sweet old doll dress, I plan on doing more with this but for now I tucked a bunch of old velvet millinery to it~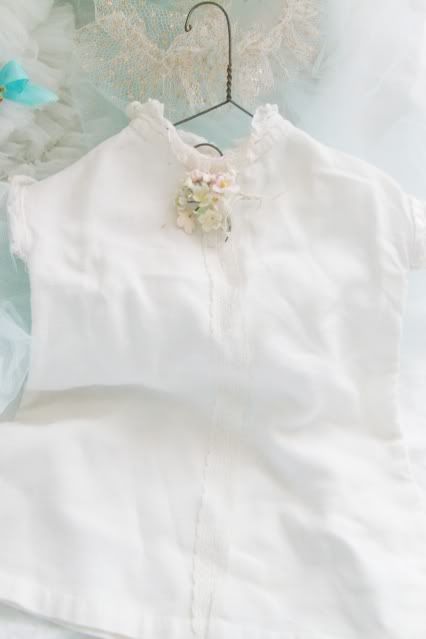 And these really pretty old sequins, theres just something about the old ones, there just so pretty!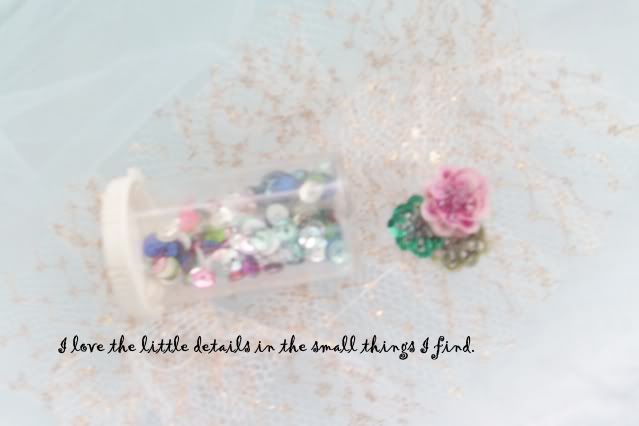 And in the mail I recieved this darling journal book from
Kristen's
giveaway ~ I just love it and it really does inspire me ~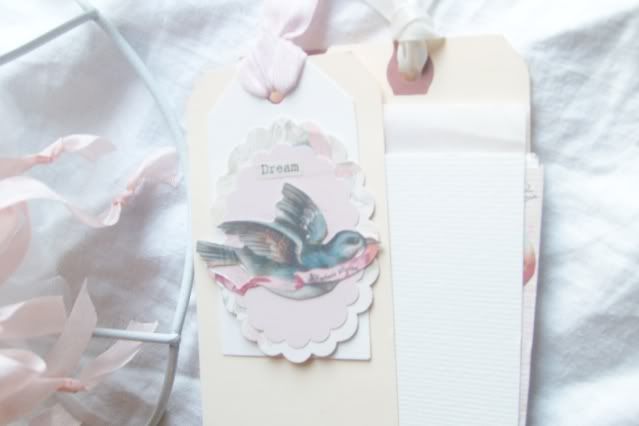 Pretty pale colors ~
And I have been searching the thrift shops for this perfect lampshade with out a covering on it,just the bare wires , and I finally found one. I wanted to use some pretty tulle ruffle trim from an old prom dress that I got from my friend
Sarah
to cover the lampshade with. And here is the end result. I think it turned out pretty !With a floppy old velvet millinery flower that is so lovely ~But wait I didn't have this all glued down so I tried it another way ~ Can you please tell me if you like 1 or 2 better.
1.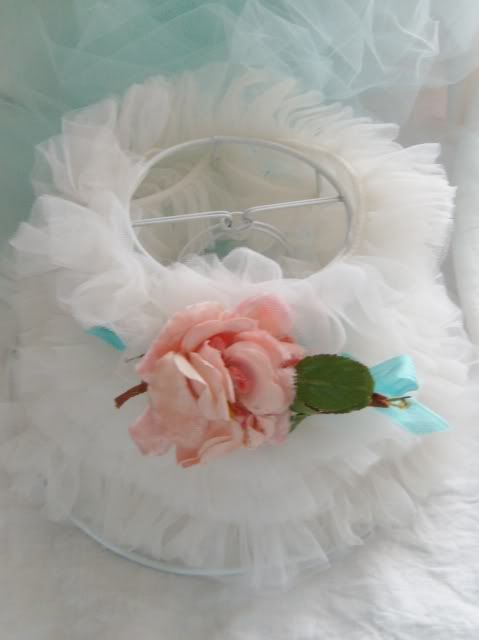 2. This pink one just has tulle around the top of the shade .
And a picture of the shade before ~this I found at the thrift shop !
Remember to tell me if you like lamshade 1. or lampshade 2.!Thanks, Hope you have a lovely day!~