I love these sweet little bundles posies from Rachel Ashwell's Shabby Chic Store. Tied with a little piece of ribbon and a worn safety pin , they just look so pretty in these old glass things off a chandelier I have.I love the worn cream colors in this picture , And this sweet old hankie keep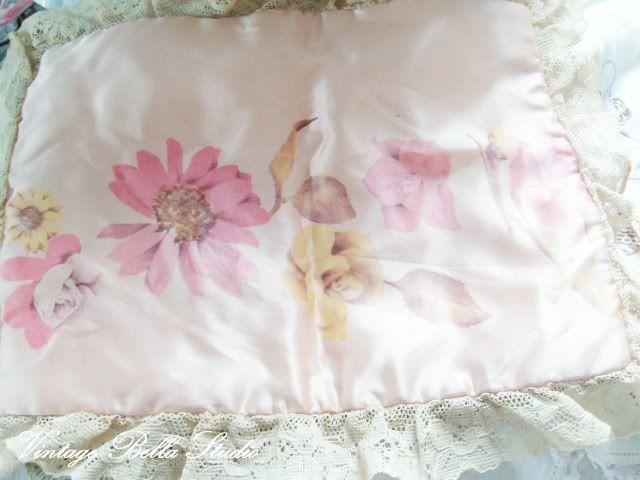 found at one of my favorite antique shops , with it's delicate tea stained lace edge and satin tie . I love the colors of this,they are just so pretty and one of my favorite finds! Along with this vintage barkcloth runner which may become a pillow someday ,I think I can get at least one pillow out of this.
Or it would also make a nice valance too .It measures about 24 inches by 60 inches long just to give you an idea. I am also getting ready to do my Aunt's wedding flowers in two months , she is going to have a bouquet of mixed dahlias ~I really love pretty summer colors like these.....It's all going to be so pretty.
Also trying to find something to wear to my aunts wedding, I haven't worn a dress in like 7years??! I have a vintage prom dress but i could never get into it , but maybe if I found one that was my size would that work? ( wishful thinking) Or maybe a ruffled blouse and slacks? What do you think, I have not been to a wedding in a few years. I do wedding work on the side but I don't attend all the weddings I design for , just deliver and make sure everythings just right and then go.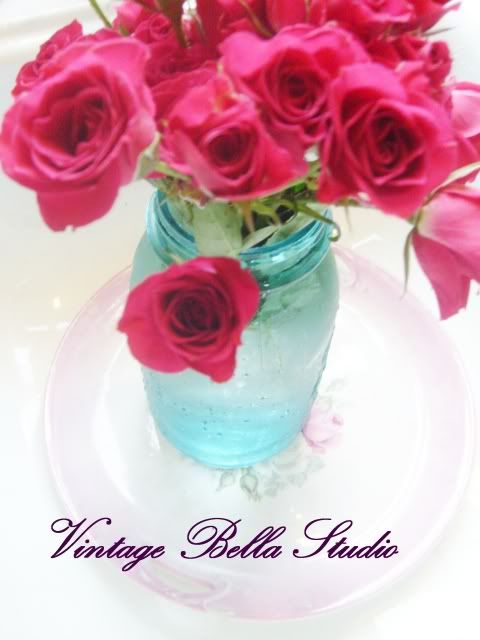 I just love these old blue mason jars and I pick then up when ever I find them because they make perfect vases .I am planning a special giveaway for my 100th POST that's Coming soon!! I'll give you a hint, it's going to be really LOVELY! and vintage TOO!