This page all started with a dainty gold vintage baby buggy charm found at a sale .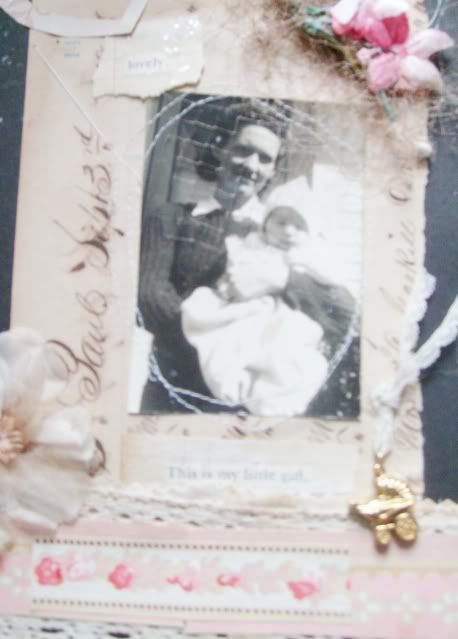 That hangs from the page by a tiny vintage lace that I found at an estate sale, it is vintage lace used for doll dresses, nancy ann doll sized, very old and petite.I started with a piece of vintage ledger paper, it has some of the prettiest writing on it I have ever seen. Along with tea stained crochet trim and one of my favorite vintage wallpapers with a floppy millinery flower with velvet and a little tulle from an old ladies hat..This old photo was sewn on to the ledger paper before I attached it to the page. I just love this little book I found which is actually an old black style photo album .Then I looked through an old Anne of Green Gables Book, I found the words that said, this is my little girl .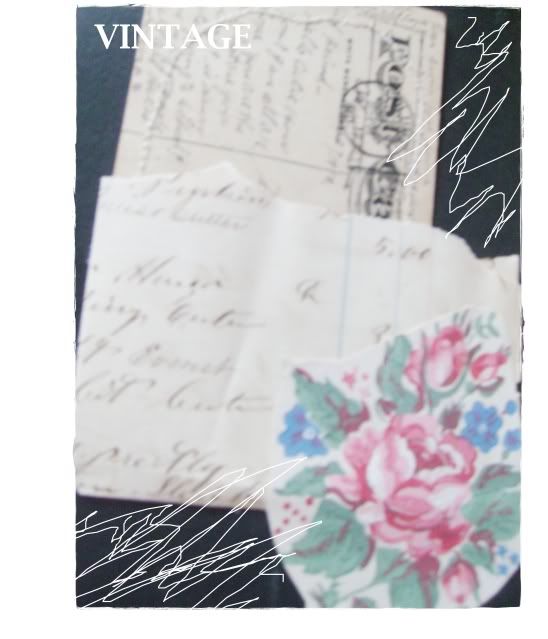 Another page with a pocket that holds a sewn vintage postcard and a pretty huge cluster of vintage roses cut from old wallpaper. I am hoping to get a few more pages finished this weekend! Just picked up the Cottage Style magazine and I can't put it down! I love living the vintage lifestyle and this magazine is so inspirational.