Would you tie this on ???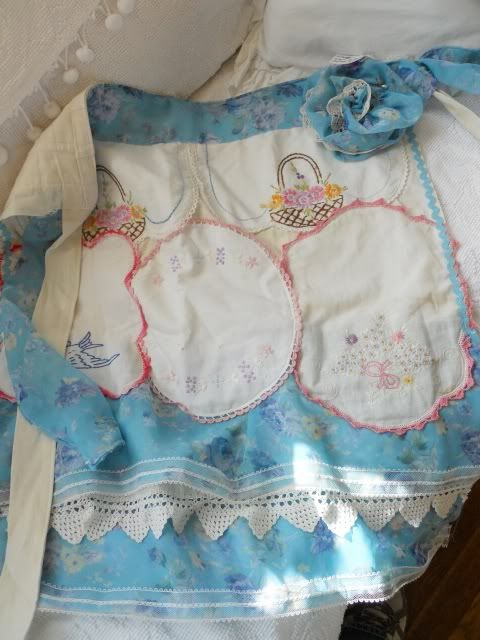 A pretty apron made of vintage linens ,silky rose fabric and old trims with a fabric linen roses attached at the top ..I am hoping one of you will......
Each day this week I will add something new to this post to be added to this giveaway!This is only the first of whats yet to come!
To enter just leave a comment , if you decide to blog about the week long giveaway then post again that you blogged about it to count for two.Wait and see what I post tommarow!!!