Could you do something with this??? It's a chandelier but the cord has been cut, you could use the crystals or make something with it right????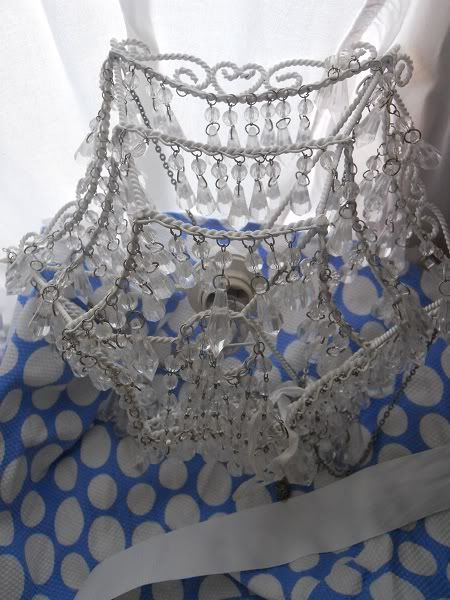 And what about this vintage wallpaper ? Very pretty also have some listed in my shop!What could we make with this???
I will post the winners on Monday!!! And please come back to see if you won because I need your help with something!!! Will let you know what on Monday along with pictures of the NEW studio, i bought a cute little old farm table and Rachel Ashwell's simply shabby chic shelf ,it really looks oh so different from before !