After a long day of cleaning and folding laundry the house feels clean and de-cluttered a bit . I washed all the linens and folded them so...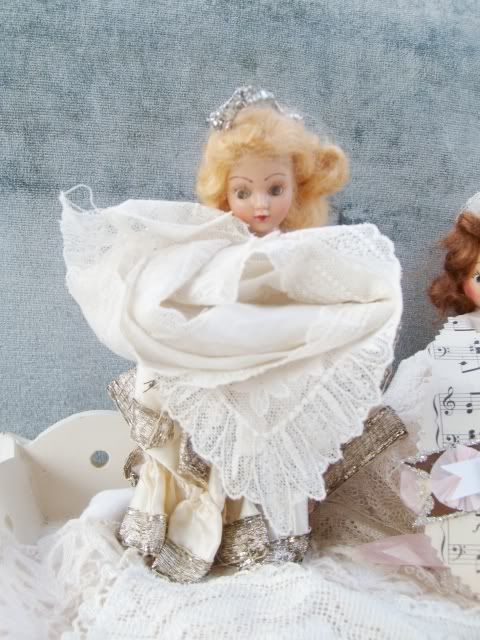 I was finally finished and ready to hang out with a few friends who were coming over to make something pretty with me.
Here we are ready for some glitter and glue !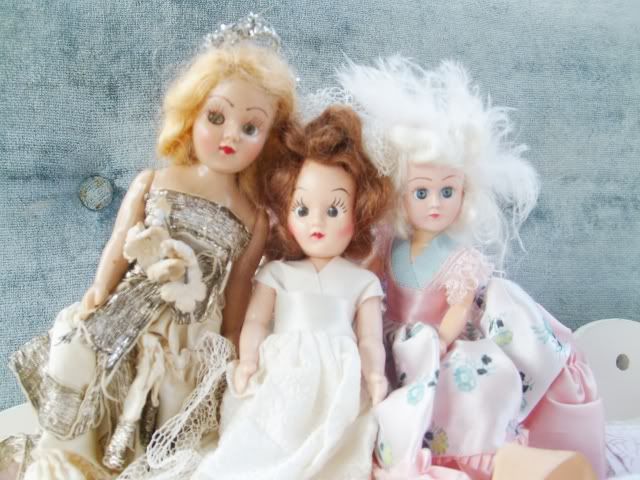 Here is the little paper treat I made using a copy of my favorite vintage wallpaper, these are my new cards I have been working on, wouldn't these be lovely to receive instead of your usual card? You can create any saying for the occasion.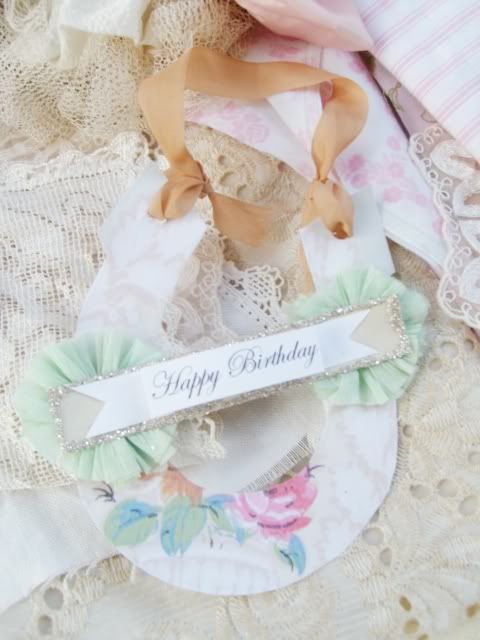 We snacked on sugar cookies and I served coffee, talking about the new year and everything we wanted to do.Here is the one Jenny made, she used the pinking shears on hers and hers says vintage girl,with a few old bling buttons. Jenny had brought her huge book of old sheet music from 1890 , she even shared some with me!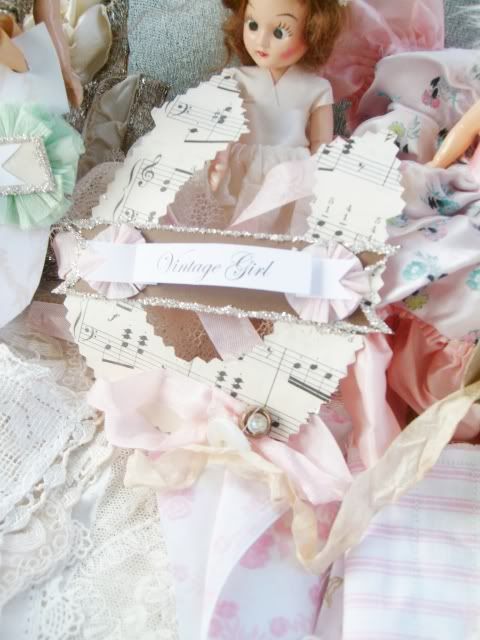 And the one Karen made, she is going to give hers to her sister for her birthday next week!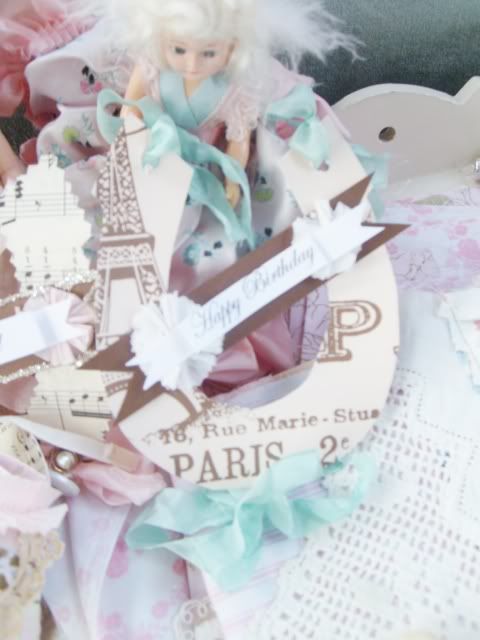 After my friends went home , I made a few more horseshoes that are plain with stitched sewn about them , I love sewing paper and do often . I also made a few more Vintage Hearts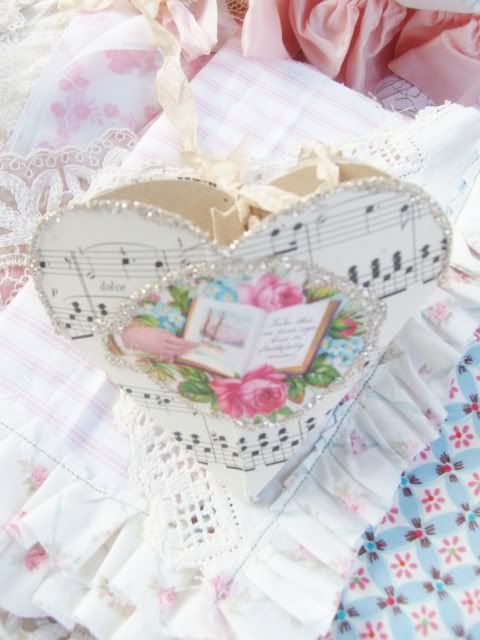 I love the crepe ruffles on them, there mini ruffles which makes them the perfect size for these and are so very pretty!The pink one is a vintage flocked wallpaper that I had been hoarding but finally decided to use it. Are you a hoarder too?? I have lots of things I just can't bare to use, sometimes, it may be the last piece of vintage wallpaper. I do copy my wallpaper but it's not the same as the real thing..
Here is an inside view of the pink one.Old wallpaper on one side and vintage sheet music on the inside.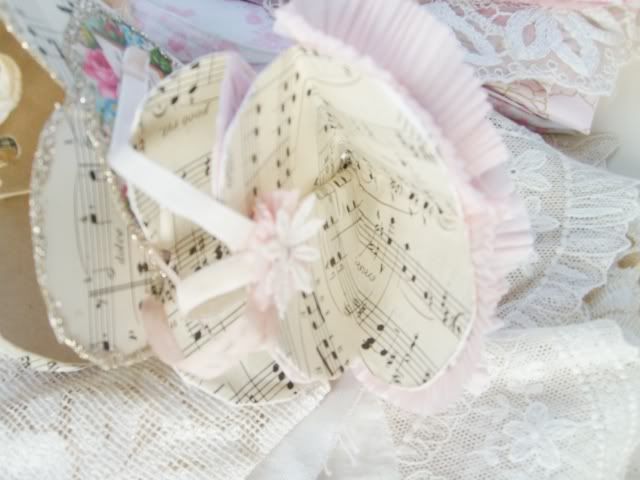 I also worked on this cover for a journal I made, I think I have caught the crafting bug and making pretty things seams to be the cure :) Once I get my batteries charged I will show you pictures of whats inside this pretty cover!!
xo Andrea