Some super pretty holy cards I picked up, I just love the old images and colors .Not sure what I'll do with them yet....
I have been working on the 3 different swaps I signed up for , these are for Speckled Egg's petite valentines inspiration little matchbox swap , mine are covered in bits of vintage wallpaper...wrapped in paper doily's and vintage pink/white tulle. All wrapped up ready to go...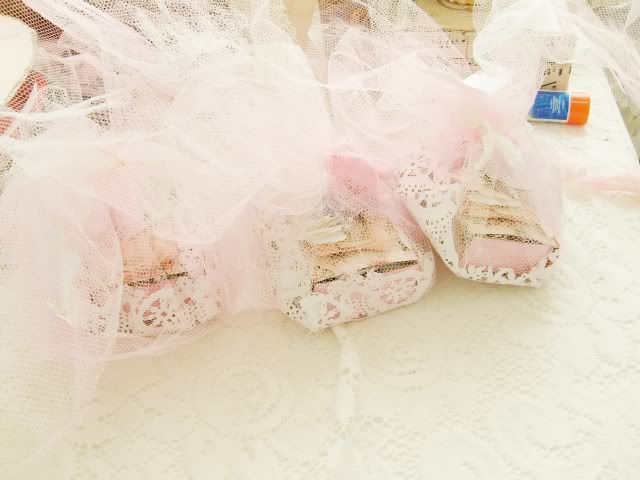 I am going to buy a new camera and I feel lost with all the choices , would love to know of any good ones if you know of any!!! I have a poor lighting problem so I would need one that works well for that...
Here's a sneak peak at my apron I made that will be seen in Art Quilting in March ..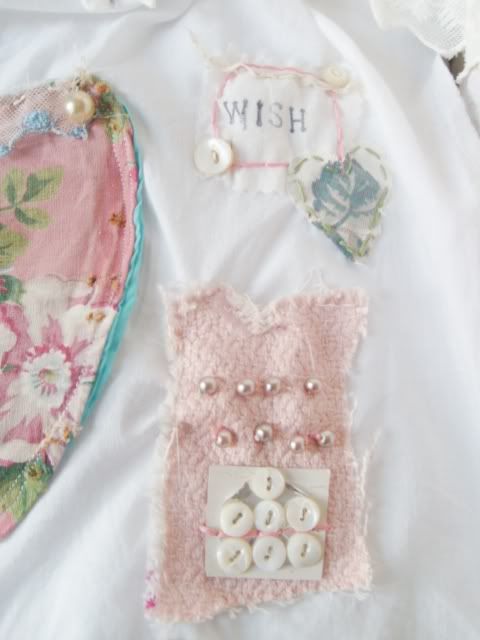 Just bits and pieces of vintage pretty things. I can't wait for Apronology to come out in February, if you want a little sneak peak at the apron I created for the issue you can visit
Stampington
click on the See What's New on their home page and scroll down...and find the magazine there and it gives you a little sneak preview with my crinoline apron being one of them. oohhh! Your going to want to go take a peak!! I'm tellin ya ,it's ppreetttyyy!!! So be sure to have a look!!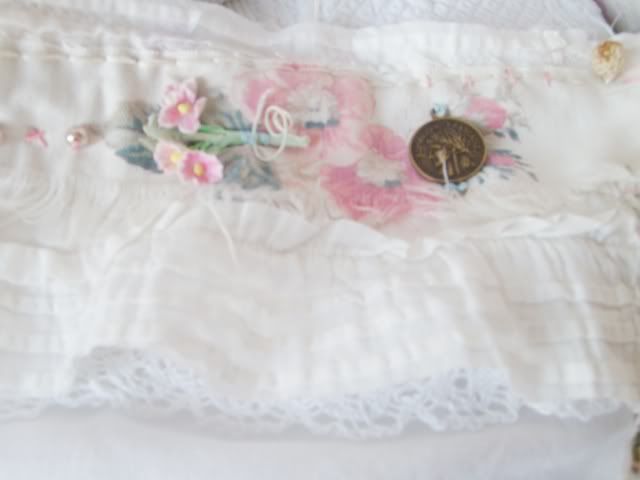 Did I ever confess I am a magazine junkie,hoarder,critic??? Well I am ! I love issues like Somerset Life and Altered Couture, oh how I wish I could sew clothing, I can make my little girls pants but not shirts .Anyways I wanted to tell you I also love Romantic Homes magazine, it never dissapoints and same with Romantic Country, love that too, BUT I used to buy Country Living all the time , until about 7 months ago when Nancy their editor left, the magazine has just not been the same , It's turned so moderny with atwist of retro, I'm not really sure?? I can't stand it. Does anyone else know what I am talking about??? Not one pretty article , or if there is, it's only one page , I won't buy a whole magazine for one page of pretty!! This magazine would be part of my magazine monthly buy, but not anymore ...I will though cherish my past pretty issues and treat them like gold , what do you do with your stacks of magazines?????
xo Andrea