Went junkin yesterday and came home with a few goodies but chose just a select few of my favorites to show you. Like this old little composition baby doll. Doesn't she have just the sweetest face. I love old dolls.
And this little vintage pin keep. I have always wanted one of these old little boxes with the old glass pins poked in, and now I finally do! Hard to photograph, though.I am just so happy with this little thing!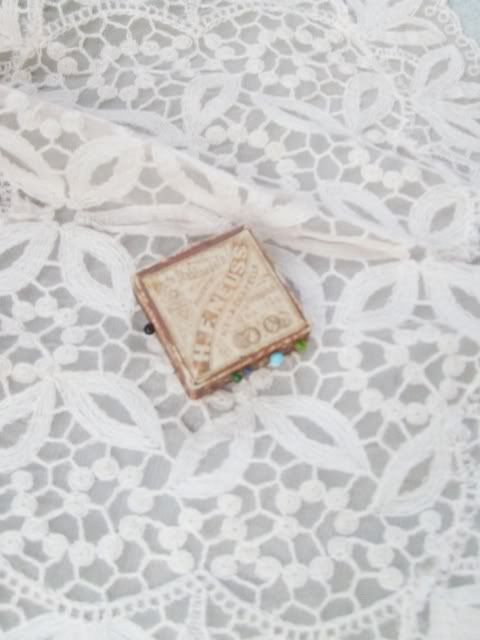 And this sweet little flapper girl, an old pin cushion topper . Made in Germany, so pretty and sits nestled on my hutch amongst a pile of old pearl bracelets like the ones in the picture that I like to collect also.
Thanks to everyone for there sweet comments about my little shop The French Post.You are all too sweet!! And I love knowing each and everyone of you. xo
The winner of the giveaway was #29 June, please send me your addy.
I have signed up for three valentines day swaps so that is what I have been working on and will finish up this week! I love doing swaps and getting mail. Sometimes I think I just buy things to get mail, it's a little fetish maybe of mine.I always eagerly await my mail everyday....anyone else have this problem???
xo Andrea