I heart you!!! Just so pretty!
See below for details!~
Thank you all for the lovely birthday wishes!!! I heart you all!!!I have been busy working on this vintage hearts tutorial! I hope you'll join me in making something pretty! This is a 3 dimensional heart you can hang,fill with candy and really can be used all year long!You can purchase the class on the right sidebar.Full detailed instructions with pretty pictures . After buying the tutorial you will receive an email with a link to the tutorial.
Here is a button for your blog!!!!So grab it!!
Also for everyone who does join in the fun I will be having this for a giveaway at the end of the tutorial which is february 14th! Some pretty fabrics !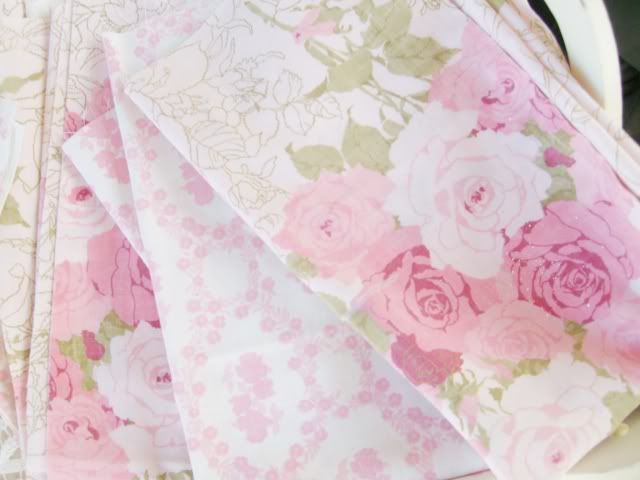 And the birthday giveaway !!!!!!!!!!!!!..................
The winning number was 12. which is Deb Garage Sale Gal ! Please send me your addy Deb! And congratulations!!!