YUMMM!!!!!! Who doesn't love cake??!!!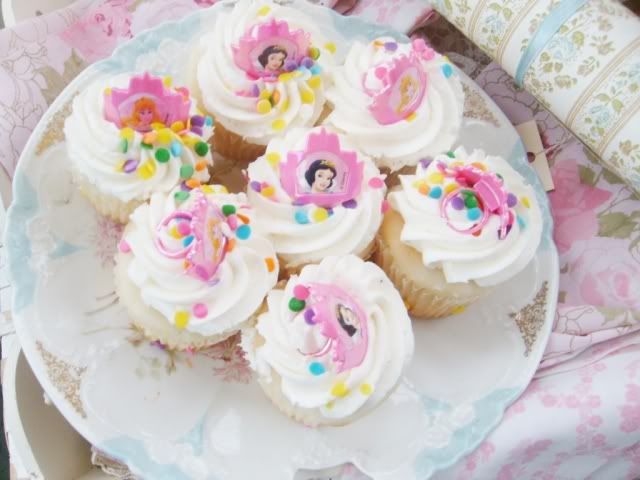 And roses ~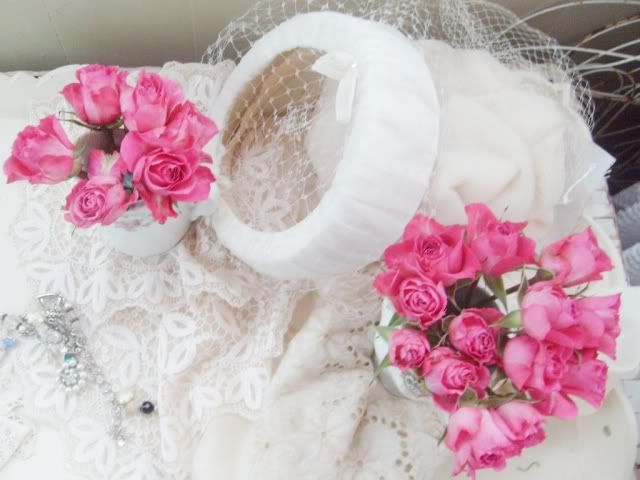 I love flowers , sometimes I really miss working at the flower shop.I love these spray roses I got for my birthday today , they looks so much prettier when there in little old creamers rather than just a vase.Then I can put them all over the house in little places.I picked up the two old hats at the goodwill last night, I just love the shade of cream that they are, they were only 2 bucks, so that made my day!!!We have a new goodwill by my house and I am in heaven!! It's like a treasure hunt for me!!
This came in the mail ,I won this from Fifi's Ohh Laa La contest where my little chair I redid won. This is so pretty and a great addition to my home!Thanks FiFi!!!!
I made this bracelet last night , I have been wanting to make one for awhile and finally did, it has little old rhinestones, old earring pieces,buttons,pearls and a little key .
I am so grateful for all my sweet blogging friends, so I wanted to give one lucky winner a little birthday present from me!Starting with a awesome little bundle of these vintage fabrics, aren't these just so pretty!!!!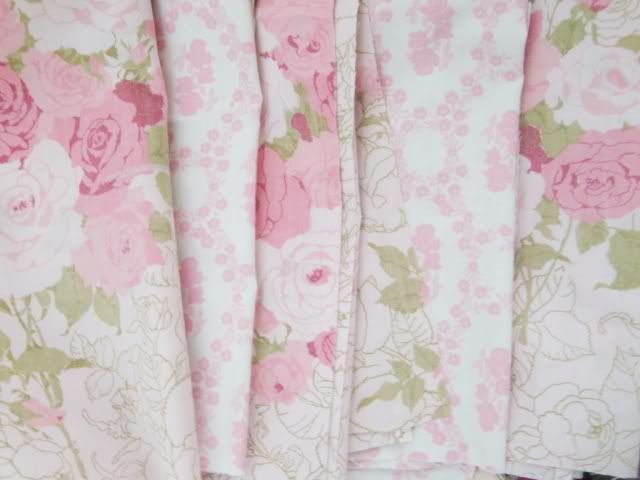 And a vintage ledger birthday pocket that says " It's nice to be eating ice cream " which I'll be doing today along with confetti sprinkled cupcakes with princess rings. I have 3 little girls so i thought it would be fun to have a little fun with the cupcakes!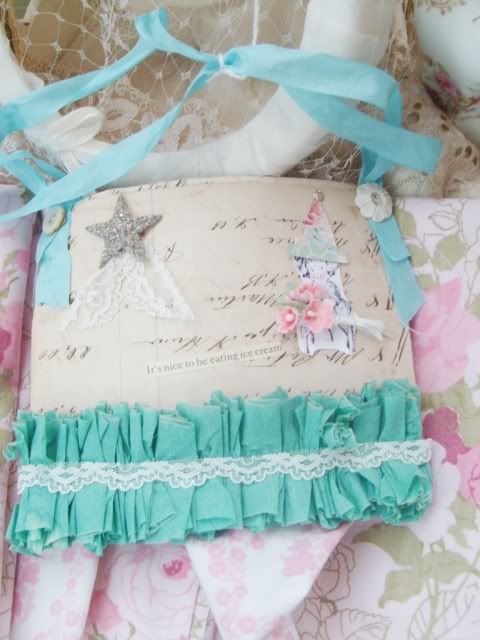 And this print here ,tavern on the green, I think it's called?
And one of these little folders to hold all your little scraps of paper................Made with a copy of one of my favorite sheet music books. It has the sweetest pictures of little girls on it!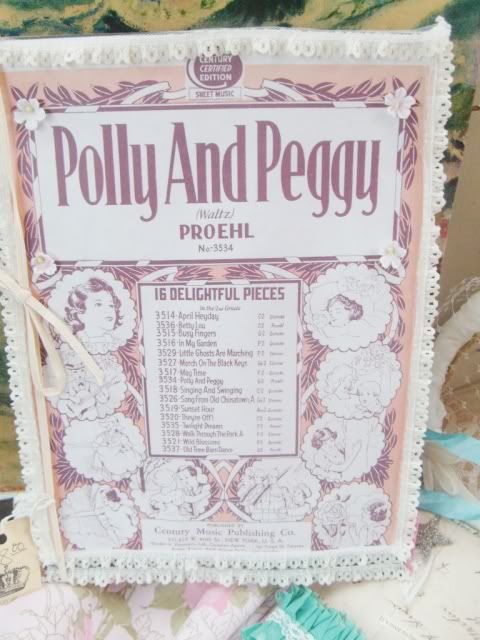 And this sweet little frame with a old picture inside and dressed up with old millinery flowers.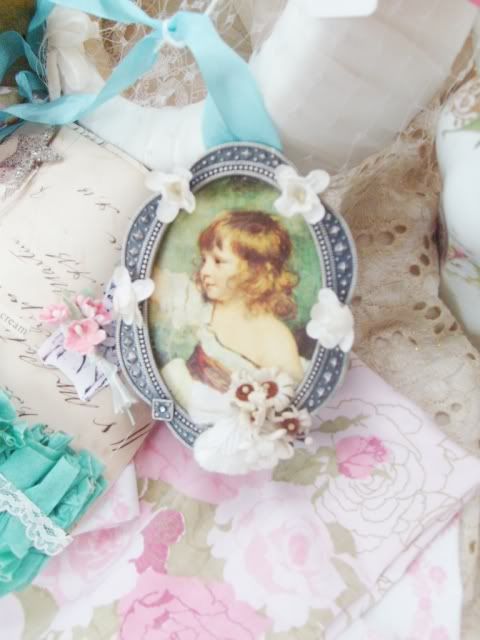 And one of my little trees decorated with vintage glass mercury beads!These are lovely!
I am going to have a good day and not sit and think that I am old, yah I am not in my twenties BUT I am not in my 80's either!!! That puts it into perspective a bit!!!!!!!!!!!!
Leave a comment on this post to be entered and the winner will be posted next Monday ! So I am going to wish you all a MERRY CHRISTMAS now! And for an added entry you can post about the giveaway on your blog and come back and post the word BLOG for an added entry!!
AND OF COURSE I ALWAYS THROW IN EXTRA GOODIES!!!!