I love christmas time, it has a special feeling to it , listening to Christmas music, the red cups at starbucks and snow .My sweet friend Jenny from the barn gave me this Merry Christmas and I think it looks so pretty hanging on this very old picture that I just love. I really love how all the colors go together.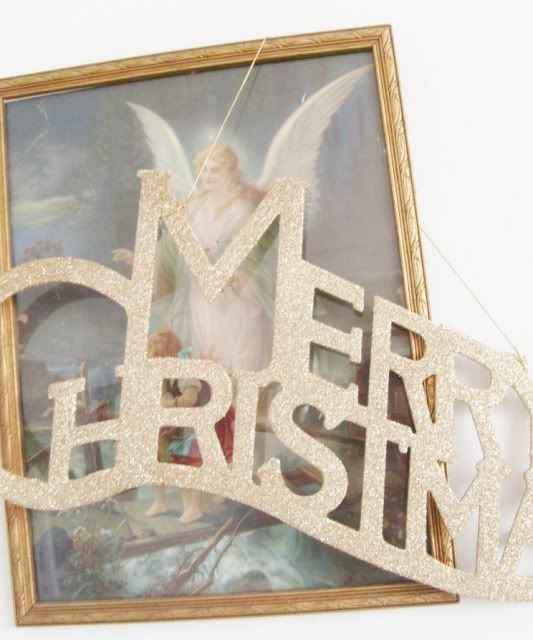 And of course the chandelier got the Christmas treatment, I went with blue,pale blue's and silvers. All old ones of course. I don't even own any new ornaments .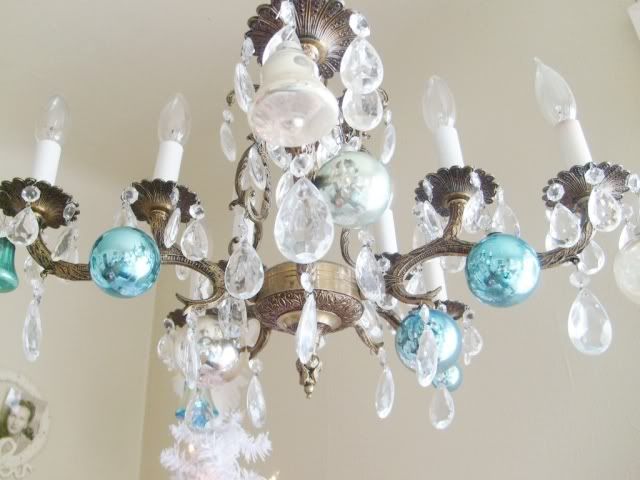 And the other chandelier has a few reproduction ornaments with one I made, it is the sheet music one in the back with old tinsel, this pretty hangs in the kitchen window.
And i couldn't help but add something to this Simply Shabby Chic Toile rose wreath that I love with a few of my favorite old Christmas cards and an old little bird. How is your decorating coming along??
Well a little slow on the tree part of it, but I do have the ornaments out, I just have to go get some more white lights before I hang these on my fake white tree. I love my fake white trees because every year when I was little we would go to Grandma's and she always had her fake white tree up with old ornaments and colored lights.
Hopefully next time you'll actually see these ornaments on the tree!!! I love to hear about your home and come by for a blog visit to see if you've posted any pics, let me know!
xoxo Andrea
P.S( Stefanie At Rose Petals and Rust is having a cute pink giveaway!Be sure to sign up
here!