Maybe you remember this barbie shirt I posted a few months ago after finishing it and here it is now! You can find them
here
! And look at that other cute top ~I love it as well! So to celebrate I thought I could find a few things to giveaway!I love to give , I guess the hardest part is knowing there will only be one winner , when I would love to give all of you something! Just leave a comment to be entered ! One of my glittery sweet birdcages !
Sent this and a few other things to a friend this week ~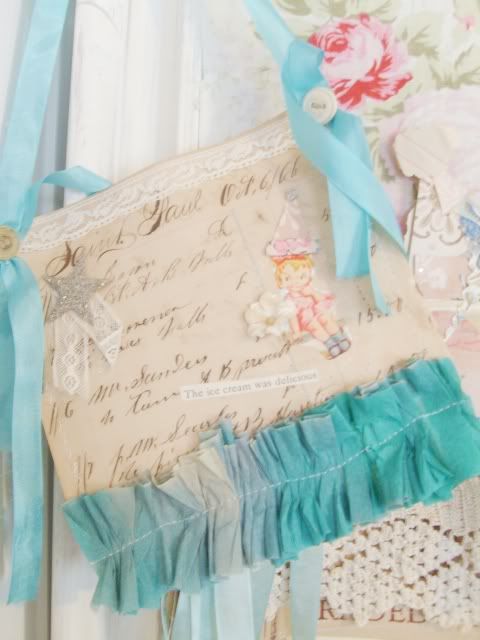 And look how pretty all the easter tags are! And please forgive me if you do not see your tag in the pictures, I realize I didn't get them all and my camera is being bad!aahh!Thanks to everyone who participated in my Vintage Easter Tag swap!!! All tags are being mail out tommarow or friday !!!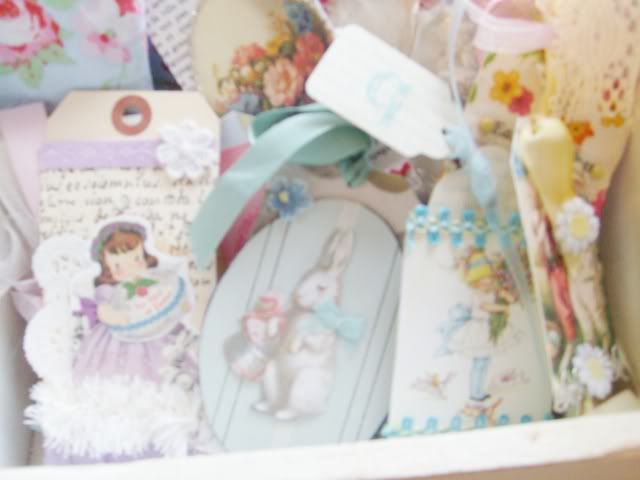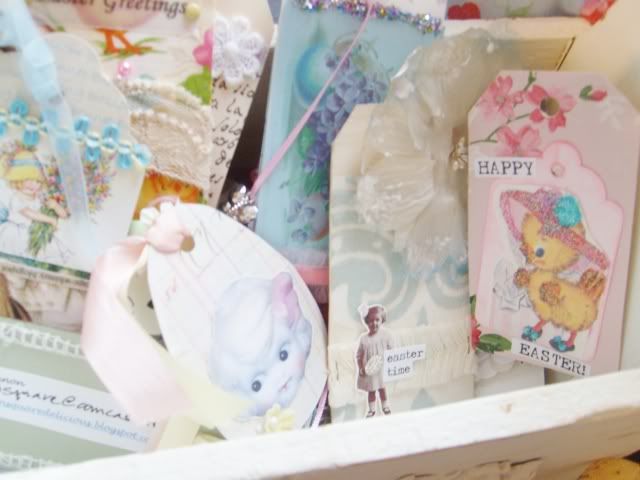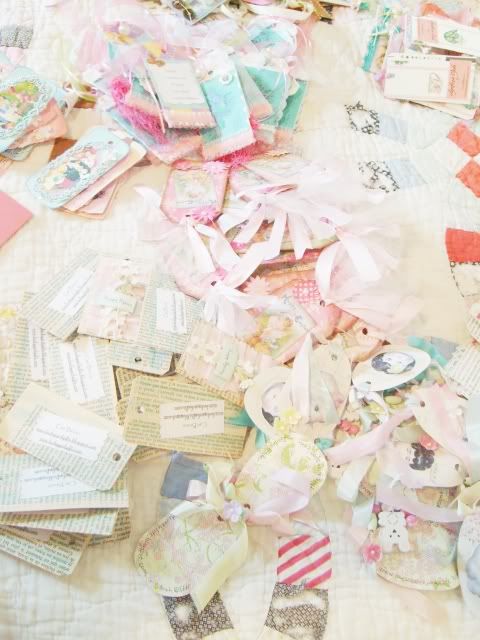 Don't forget to leave a comment , I will post a winner next time I post!!!!