My bloggy badge for
Farmchicks
I can't wait to go for some serious fun and to meet some other bloggers in the area~ I also can't wait to get there new book.My bloggy badge turned out bigger than planned but hopefully it's not too big, what do you think?
I hung cute vintage mercury glass beads from the bottom with a ruffled vintage tulle trim from an old prom dress and other ribbons.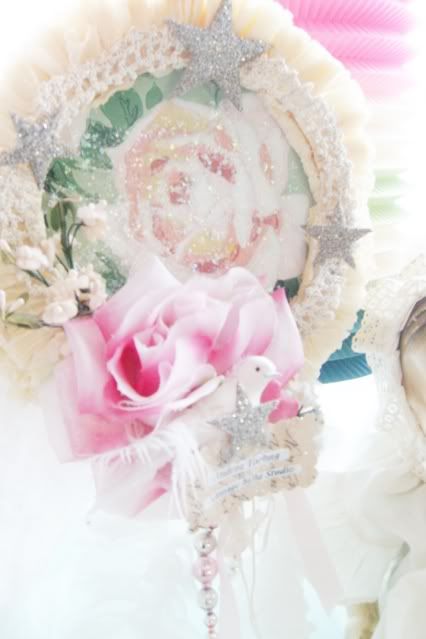 And some vintage easter fun~
My Vintage Easter Basket swap goodies from
Sarah.
She knows me so well, I loved it all..Vintage millinery flowers, trim, a darling vintage dress and these cute little pillows with images and pretty fabrics ~
Thank you Sarah!And Diane for hosting such a fun swap!