We are having a party and your invited! We made
Sweet little wrappers to tie onto vases that will be filled with flowers from the garden. Cute little vintage wallpaper cakes with glitter and hot pink millinery with 40 stamped on each cake
for a 40th wedding anniversary party~ How sweet??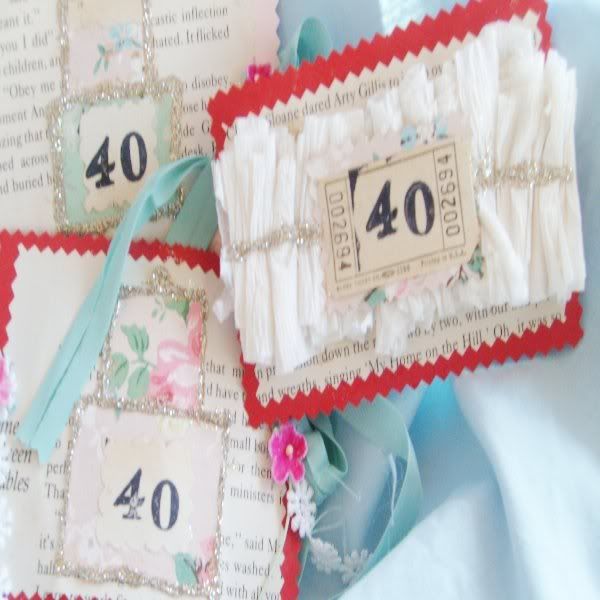 A pretty vintage millinery rose for the bride with pearl hearts and white lily of the valley flowers tucked in.
Sweet little place cards for the bride and groom ,with there names stamped on top of one of my favorite old vintage wallpapers, glittered stars and old satin ribbon .
So sweet , I had a lot of fun creating this for a friend of mine !I also made these delicate candle rings for the tapers that will grace the tables. I just love how all the colors go together~