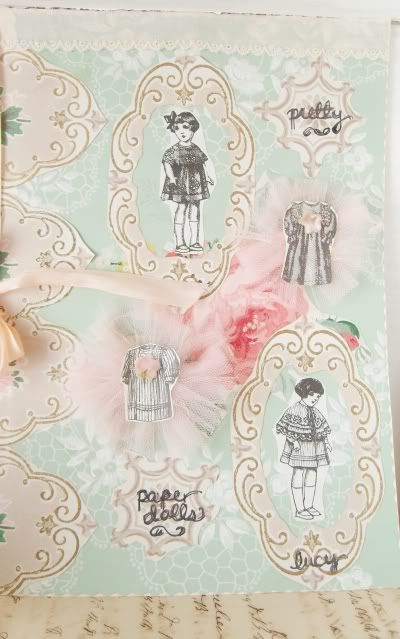 Made this little sweet page for a book I am working on out of vintage wallpaper and these sweet little images from a book Lili M. sent me , it is full of images and little clothes so I came up with this paper doll theme layout.
I love all these colors together . this took me like two days to make becasue I always seem to get sidetracked with the kiddos.
Recently did a swap with sweet
Lili M.
She sent me lots of pretty things that you just can't find so much here.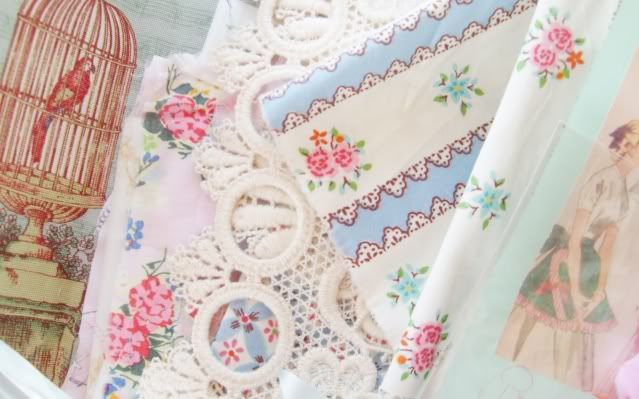 Like these so pretty fabrics with a dotted rose apron for me to dress up~ She really thought about all the little details when she put her package together for me!
I love the packaging on these sweet old buttons.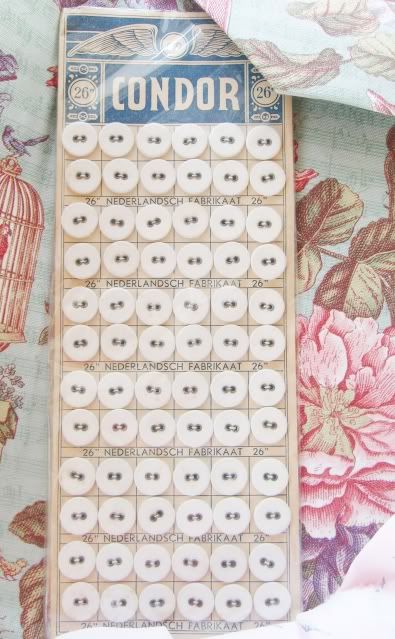 Sigh~** So pretty these little notebooks she made! the blue one had the pretty fabrics in it and the white one was full of images and papers...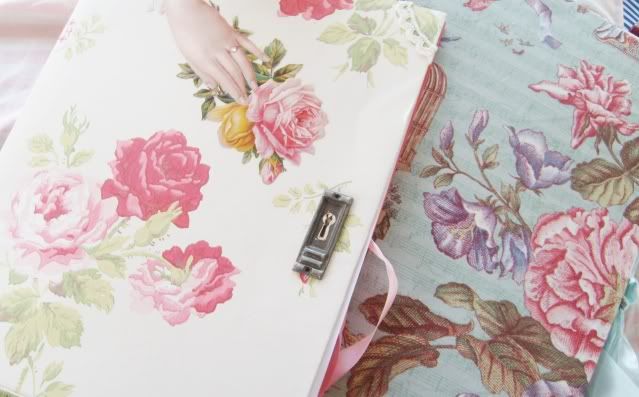 And this delightful little old candy box she decorated that had the sweetest ribbons, lace and little trinkets inside~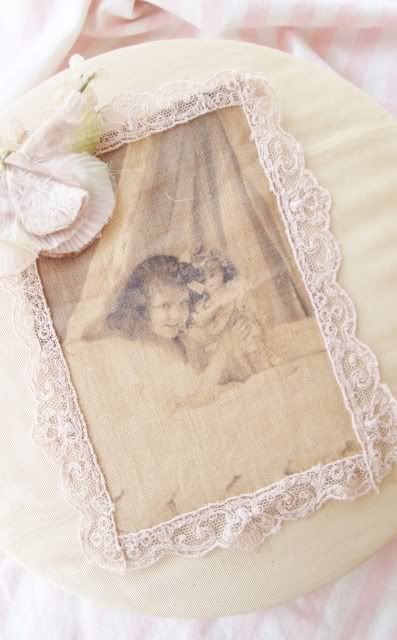 And inside was the prettiest old pitcher I have ever seen
with two
vintage belles on it, everytime I look at it I think of my sweet friend Lili! I plan on getting some fresh flowers to put in this . I am looking foward to our christmas swap now , I know maybe it's too early to think about but it is only 3 months away and is my favorite time of the year to decorate.