I headed east to search for treasures.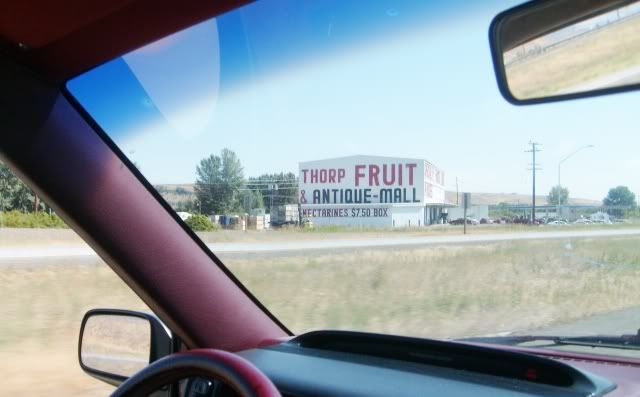 One of my favorite little antique shops about an hour and a half to two hours away , right outside of Ellensburg in a little town called Throp is this place is loaded with goodies. I am already planning my trip back ! I bought the doll in the front of these two shown, the blonde one.
There was just so much to see.I love these pin cushion dolls and these dolls too.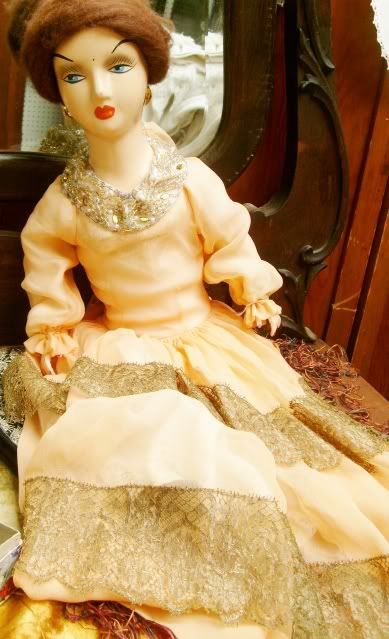 Do you ever wish maybe you could live in the 30's 40's era? I do sometimes, thinking about being able to go into a store and these kind of things they would sell. You can't go to a regular store and buy these things .
And I loved this , you can see my little girl there in the mirror being a good little shopper and holding mommy's purse. Painted a pale pink would be darling in any little girls room!If I would have had more room this probably would have came home with me!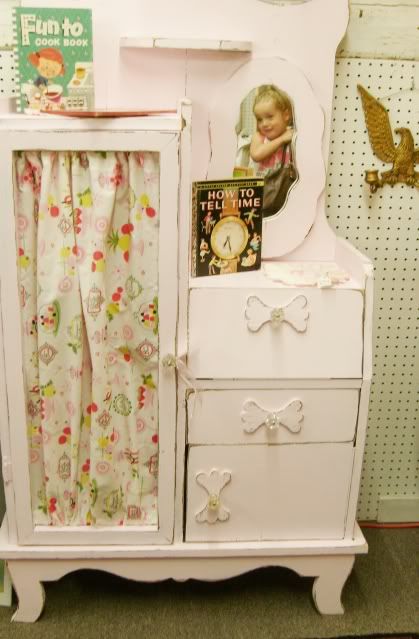 Of course there were lots of things I liked but I only buy what I love.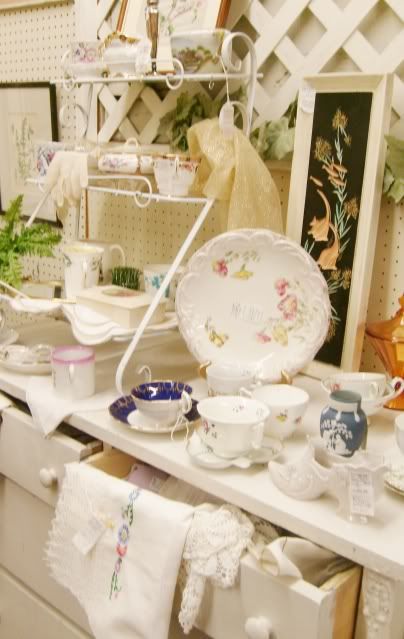 Only half my pictures came out as I was carrying my little girl who will be two in a couple weeks. She likes to shop too even at antique stores!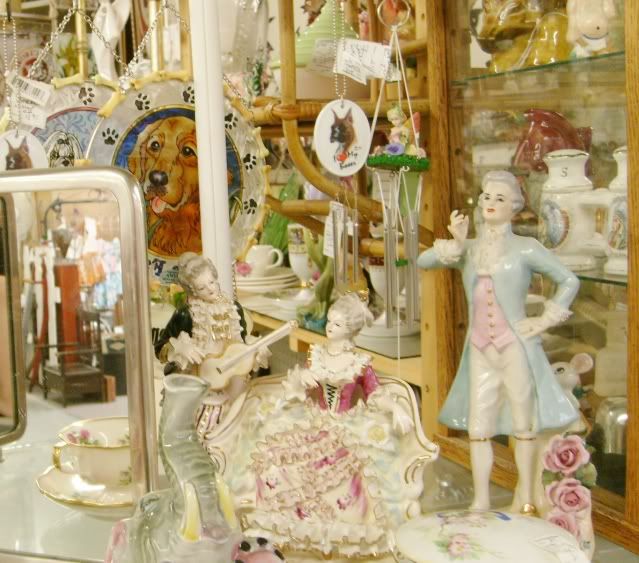 Like this gorgoeus old tablecloth tucked into an old drawer.
This barn style building is 3 stories inside, the first one has all the fruit and the upper two floors are loaded with antiques.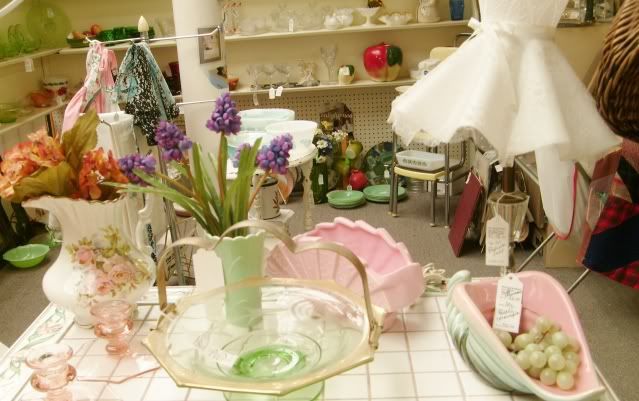 I love this cute little lamp with dotted swiss on it's old plastic shade. I did find a pale pink dotted swiss apron that I did buy just for the fabric, but it is so sweet I am not sure if I have the heart to cut it!(The picture cut the lamp shade off! I do love the jadite green vase in the picture too.
See these awesome belt buckles in the far left cabinet, Oh my gosh ! I love them with there chunky rhinestone look.
I am so going back for one of these!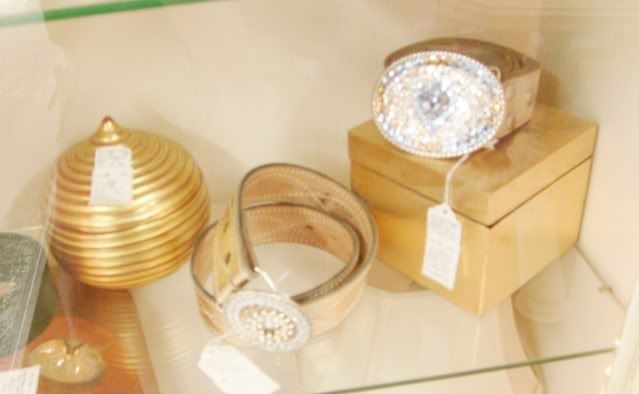 This may be my longest post ever , but I am sure you won't mind! Besides all the treasures I am giving away the new copy of ....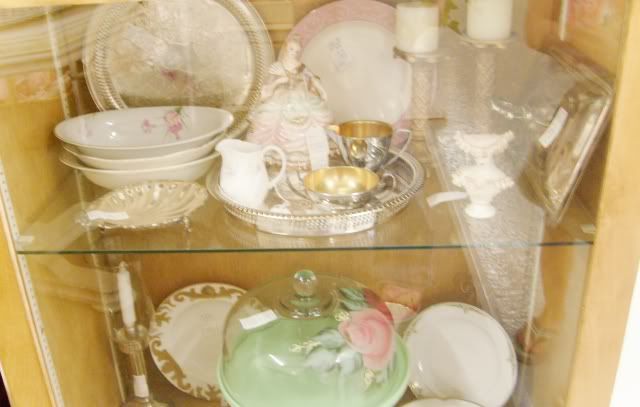 Where Women Create ! All you have to do is leave a comment on this post and for an extra entry into the giveaway blog about this giveaway and then come back and post again .
More and more of everything in this antique shop! Will post part 2. of trip and winner next time!
Two pretty millinery hats also swoooped up by me! And only 10 bucks a piece ,what a deal!
xo Andrea