Well not really but this is my 100th post! So i wanted to offer a fun and pretty giveaway as a Thank you to all my readers and bloggy friends! Like one of these old tablecloths, they could really make laundry day so much prettier! The winner will get to choose one, and these are vintage so they are not in new condition but all the more better for that special time worn look and feel we all love so much!
And some of this pretty vintage pom pom trim I picked up ~ It's full of soft and fluffy pom poms to embellish tags or what not~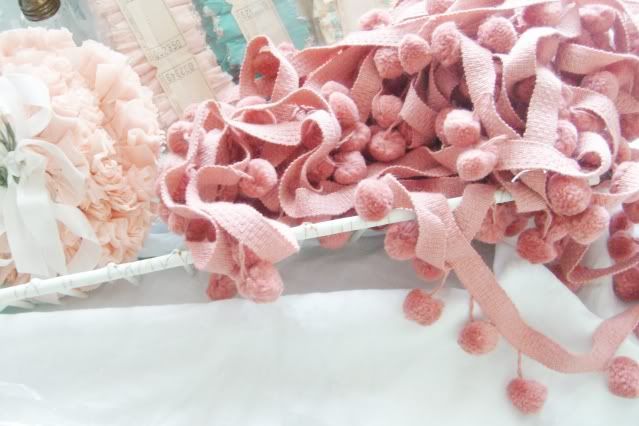 And speaking of tags I will also include a bundle of these old carnival tickets I covered with vintage wallpaper, they are so easy to use for a quick tag for something, just punch a hole and your all set! They come in bundles of 24 which I also just added to my shop!
And this sweet little dime store vase I picked up, would be pretty with a peony or two!!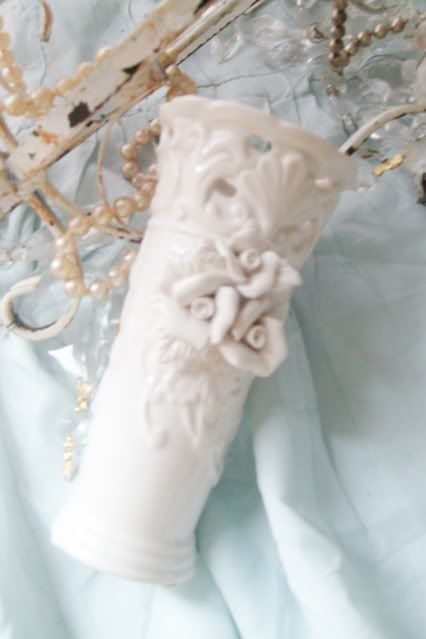 Along with this vintage wallpaper frame to hang a picture of your sweetie in or maybe a love note??? Covered with glitter and vintage millinery flowers~

I will also add little tidbits from my little boxes I have filled with scraps of this and that, laces and trims!!!
I will pick a winner real soon!!!! So tell your friends!!! And thank you for stopping by and saying hi!!! I love and read all the comments I recieve and try to reciprocate!
Also having a Grand Opening in the shop!!!! I emptied it out and added all new things!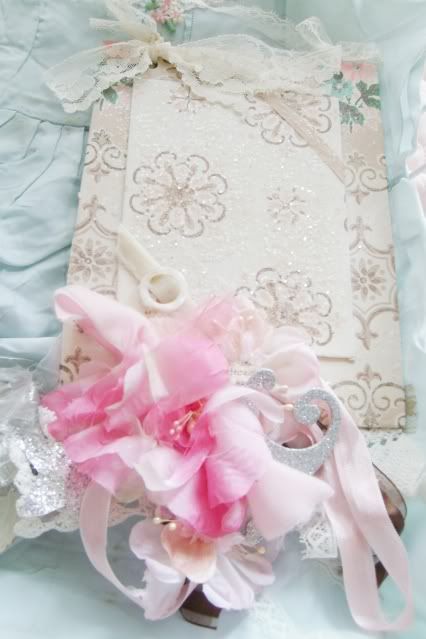 I just love this old book! I should keep this but i just can't keep everything becasue then I would be hoarding which I already do so maybe it doesn't matter!!????
want a second entry to win??? All you have to do is blog about the giveaway and then come back and post again telling me you did and It will count for two!!! xoxo Andrea