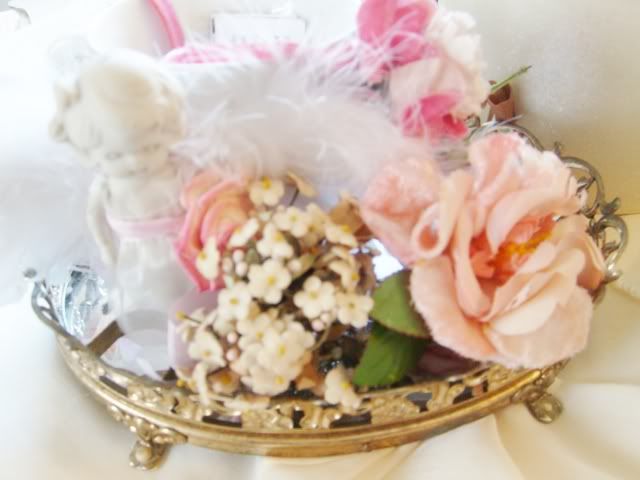 I love this pretty stuff!!! My new little charlotte doll from sarah of mysocalledjunkylife.blogspot.com(still have problems adding links!!! , she has wings and a pretty rose attached to her little dress. I ams till waiting for 3 more packages for the easter Tag Swap! So it should be very soon! Should be able to mail back packages by Monday!!! So exciting and all the tags are just lovely~ This is my vintage gypsy apron, I like to call it, made with rose fabric and vintage linens!
A sweet rose made from vintage doliy and more of this ocean blue rose fabric!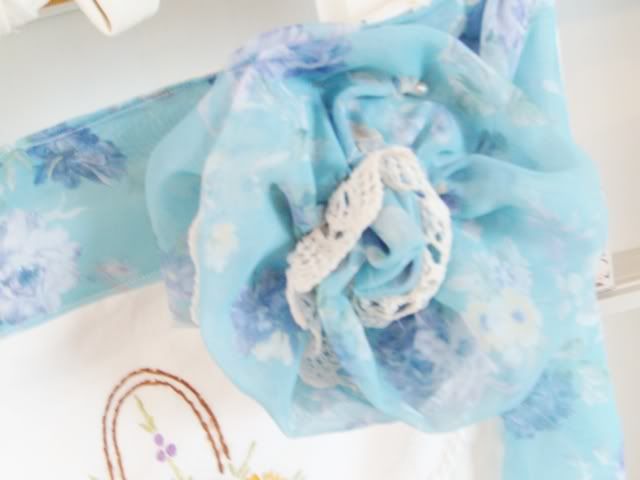 Back to the studio for now, my kids have all had the crud , but there getting better thanks to the antibiotics!