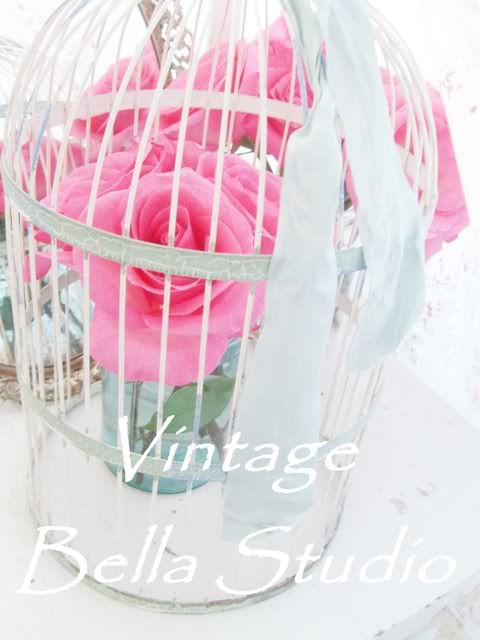 My daffodils and tulips are coming up and I am so excited ,the daffodils are almost ready to bloom and I just love it when my garden comes back to life.picked up the new Country Almanac magazine and it had some cute summer decorating ideas! Makes me want to rip up my carpet ! Do you ever feel that way? our carpet is a cream color and underneath this carpet is a bright red speckled 1930's linolium, our house was built in 1902 so it could be older, anywho ~ It really wouldn't work with my pale colored decor so thats why the carpet is still around but I would love some pergo flooring or those wide planked wooden floors you see in the cottage magazines.
These were just some of my roses from last summer , the just look like they smell good!
In this photo below I love the yummy color scemes here . All the roses came from the same garden just different days ~ I love how you can have fresh bouquets all summer long!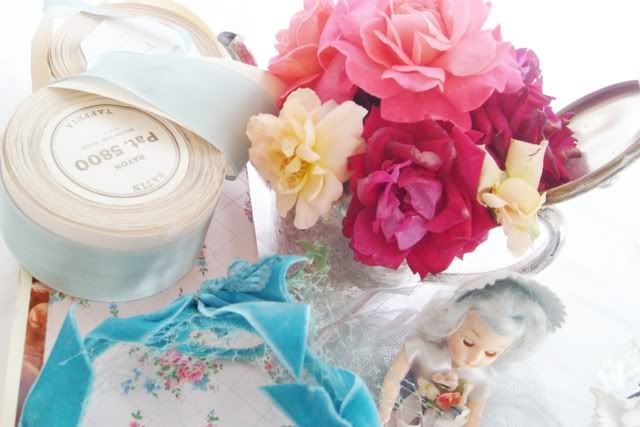 How about a giveaway! Post a comment and I will draw a winner to have one of these pretty mercury glass votives with a huge chunky rhinestone~