Oh, yes .I bought another doll .My love affair with dolls I think started from a early age when I recieved a box of old dolls and dresses from my great-great grandma .I played with them ,I didn't have barbies or anything just these old dolls here in this trunk.I am glad I took care of them and still have them today scince I have had them scince maybe I was 5 or so.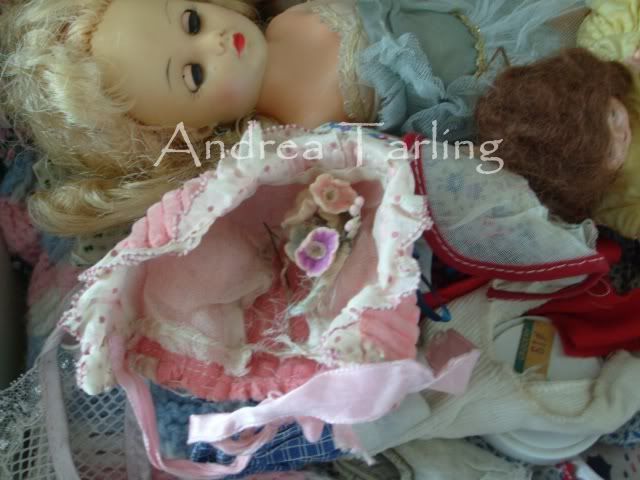 I love the little bunch of millinery tucked in the old bonnet.An here is the doll I just got ,isn't she pretty!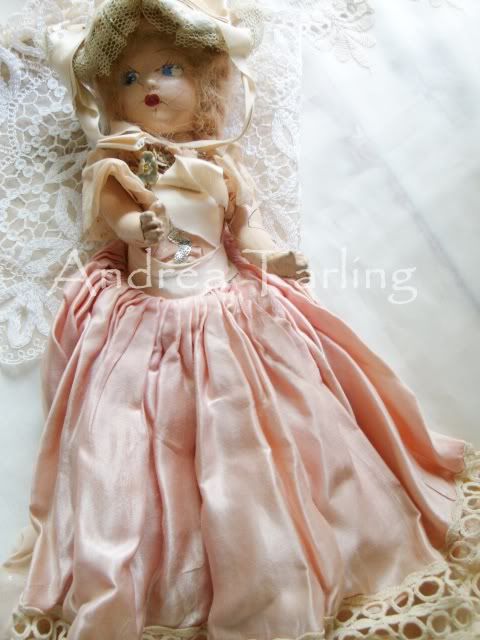 And I couldn't resist taking a picture of her bloomers, I love the details ,the tattered fabric and colors make my heart swoon!
And my little bag made it back from Haute Handbags and now is listed in my shop here
http://www.etsy.com/shop/vintagepaperbella
This would be cute for any little girls room or even to use to stash things pretty with found objects stitched in place.
It is not half off but everything else in the shop is still 1/2 OFF!
and my little apron is home now too from Art quilting Studio.That is also listed in the shop!Hard to part with but I really am overflowing here with aprons!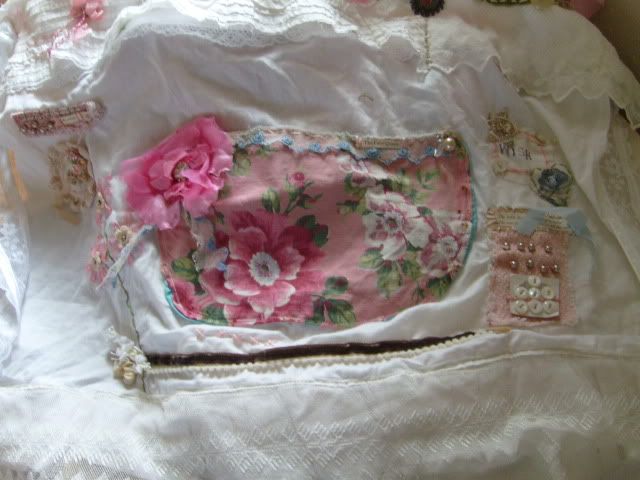 Every stitch and detail ,old barkcloth rose fabric ,old pearls,buttons,millinery,rhinestones from an old doll dress.I added more photos of the details on the etsy listing...