I came up with these sweet little christmas gift bags using some vintage muslin I had and a few old christmas postcards.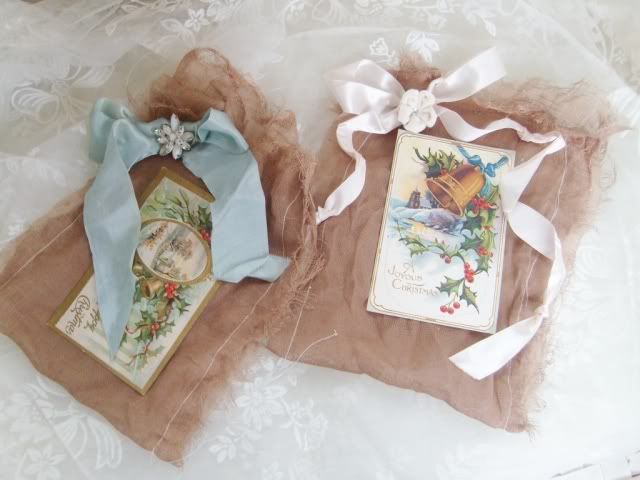 First, I sewed on the old postcard and then stitched down each side of the bag, pretty easy peasy!~Then the fun part was finding embellishments to add to these .The blue ribbon is an old taffetta with a vintage milk glass rhinestone broach attached.The other has a pale pink crinkled ribbon with a velvet flower with a rhinestone in the center.
Just something so pretty and simple! Check back for Christmas Ideas Part 2.!!!
xo Andrea