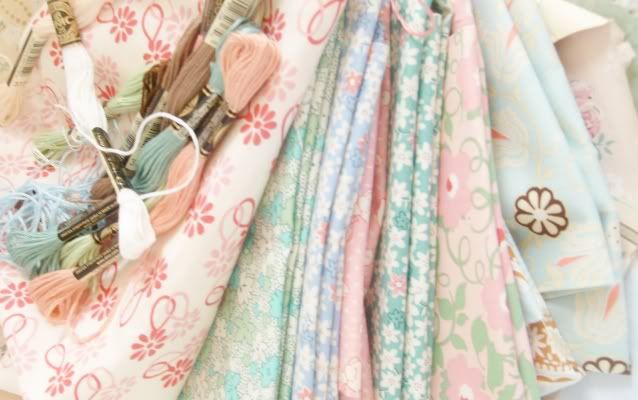 My fabric addiction has been getting worse this week. Te he! So a trip to the fabric store helped a little . I picked out these pretty fabrics and really like the vintage style in them , they have the cutest little vintage style feed sack reproduction prints.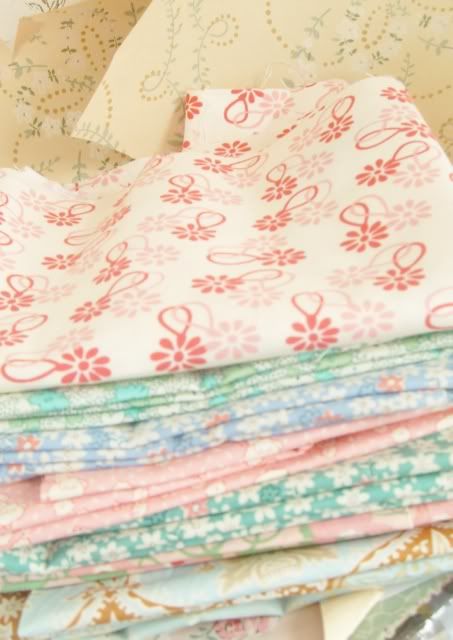 I love pretty stacks fabrics I am going to make the girls some pants using this favorite pattern of mine.These Portabello pixie pants made by
Sandi Henderson
are easy peasy to make , they also have cute tops which I have yet to try but soon I will give it a shot.I have only made the single ruffle but want to try the triple and I think it would be super cute with some of these fabrics.
I also picked up some pretty embroidery thread and here is just a sneaky peak of what I am working on.I have started stiching and can't seem to stop as it is really addicting!
Will post finished project soon! xo Andrea