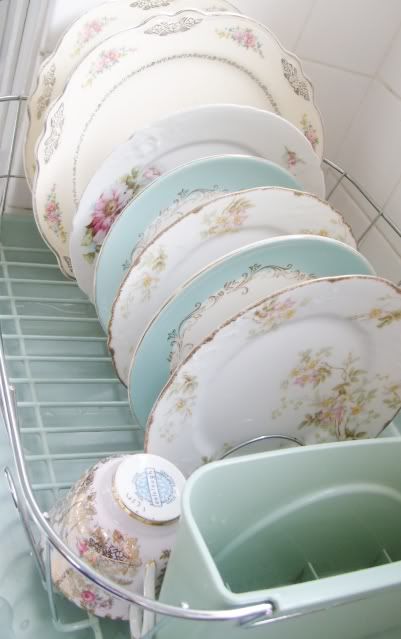 Well we finally are all moved in, still trying to tidy up a bit, the studio looks like a bomb went off and I am still figuring out where to hang things, put things ..ect..ect..
And although we have a dishwasher, I still perfer to handwash these delicate pretty plates. I just love the way they look after there washed.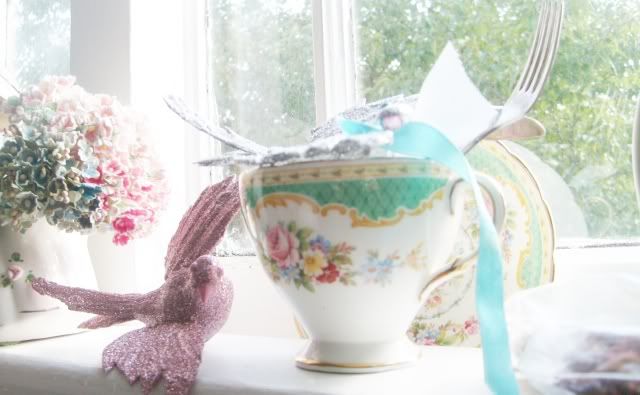 A little piece of my window ceil about the kitchen sink.. And below one of my favorite pictures of an old 1920's certificate of baptism, just so lovely with it's pale colors and pretty roses.Would you believe I found this on etsy. I find some of the best stuff on there!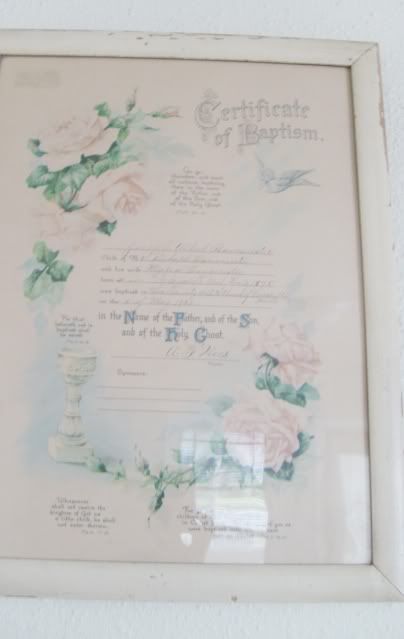 The house was built in 1930, it has a quaint little day porch which I added these curtains to one of the windows.I tied them back becasue I do like to see out, but I also like the house to look pretty from the outside.
And thats a little bit for now, I am going to work on the studio today and finish styling the shelfs in a cute little built in hutch we have in the family room. Hope you have a lovely day! xo
Andrea