I found a few good sales on friday and I just love it when that happens. Like these sweet little lady planters , I just love them so these I think I'll keep ....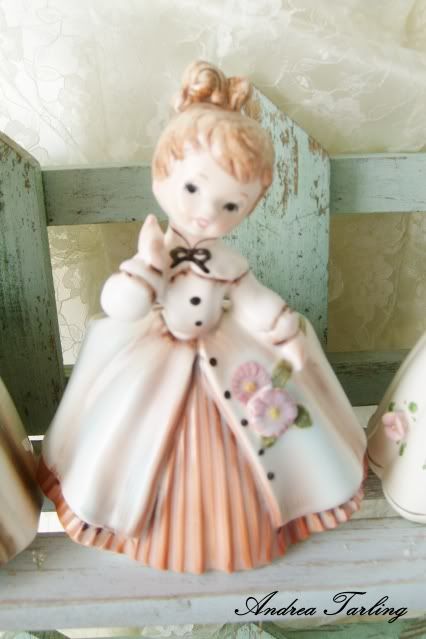 This one is missing her hand that was actually taped to the backside and in her hand she is actually holding a mirror which I am going to glue back on .Even with her flawes she is still lovely ~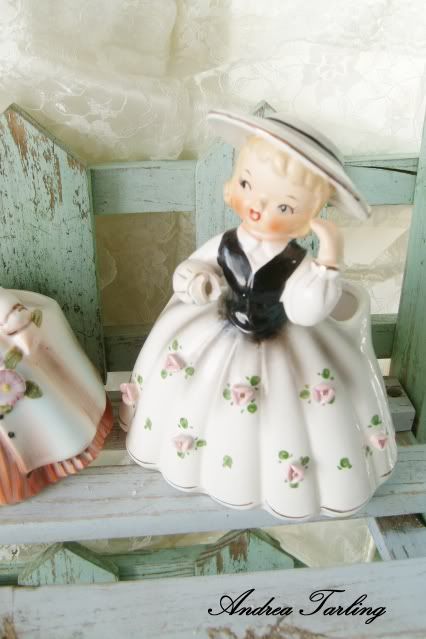 And one more with a little flaw but even so I just love all these vintage plant containers .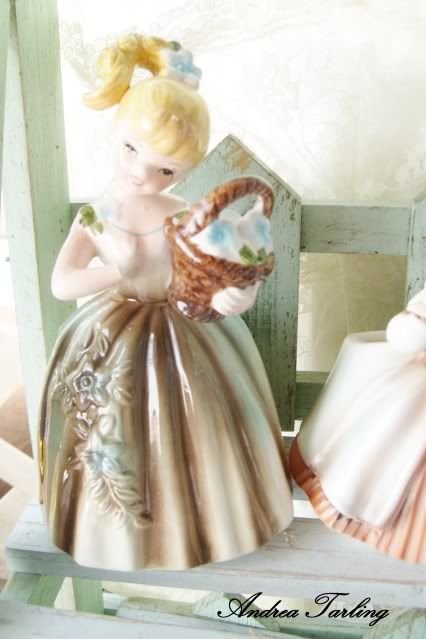 And these dainty 1920's vintage opera glasses from PARIS . Such a rare find and so french chic ~ These however I added to my shop , I'll proabably regret it later but you just can't keep everything! Stamped with the makers name and PARIS. I love the patina of these.
Along with this pale lavender ,almost looks pink vintage lace dress, this is just says southern bell to me~ Very femanine and flirty ,would be pretty displayed .A lacey shear top and the back of this is so pretty!~ Layers and layers of ruffles..... see below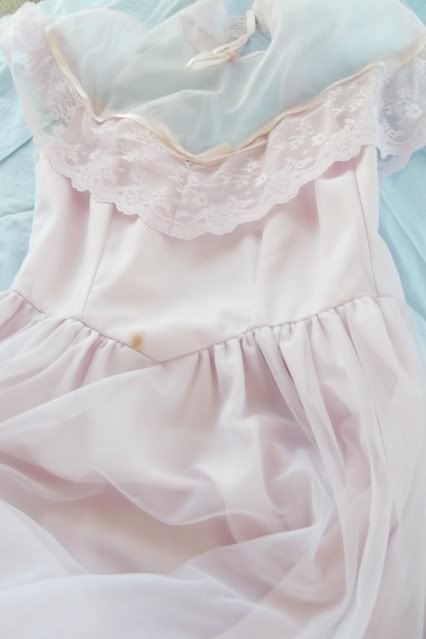 I wish this would have fit me becasuse I really would wear it if the occasion was right !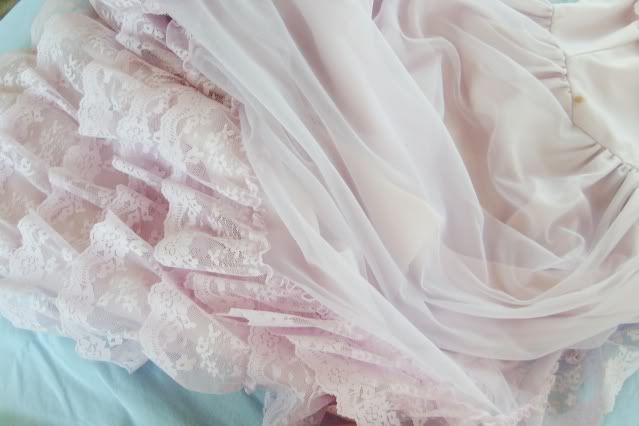 More generous ruffles and sheer fabric .I just love vintage clothing especially pretty things with lots of little details such as this.....
And would you believe I found two vintage lace shoe bag holders ?? I did in one weekend! These are perfect for holding all your crafty goodies in your studio for extra inspiration! I love and use mine! Both available in the Shop! Anywho it's late here and I am sleepy , I will post pictures of the barn sale next time!!